National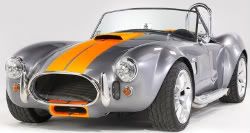 InterNational

Worldwide Exports
Australia New Zealand Norway Holland
Sweden Germany Italy Finland even Russia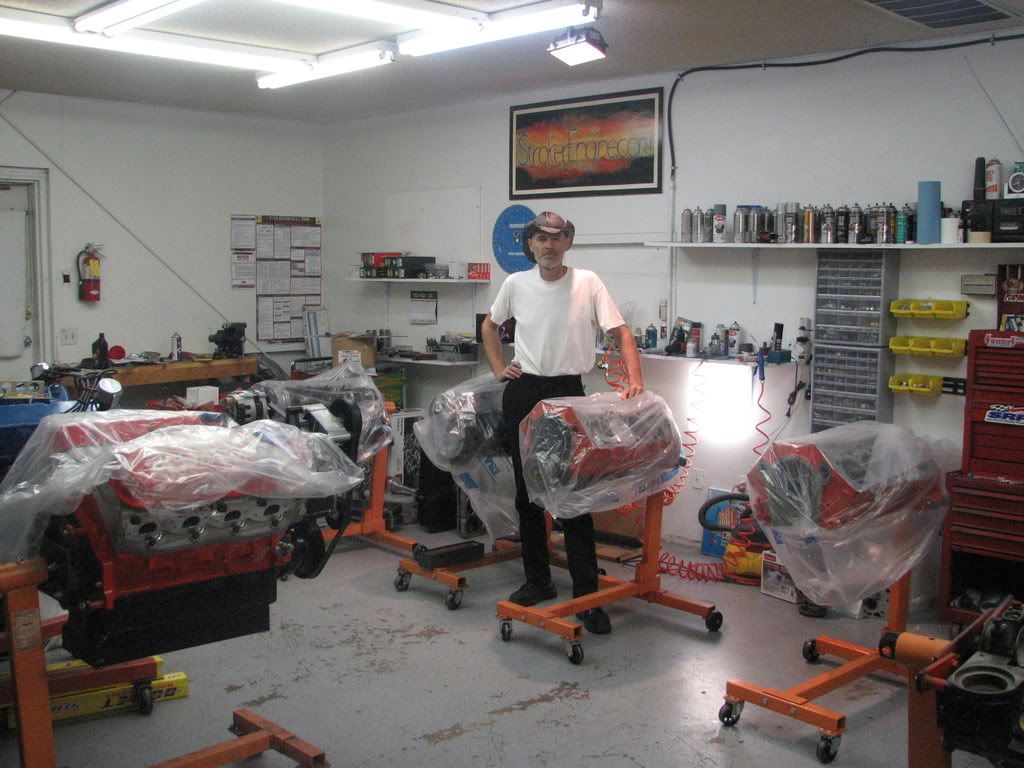 Welcome to Stroker Engine. My name is John Nijssen aka Stroker John
I do not sell engines, I build engines, mostly street strip combinations, both lower cost "budget" motors and for maximum monster power makers.
I am a small operation specializing powerful street V8 engines to meet specific needs, either massive low speed torque or upper RPM horsepower.
I don't try to sell you what I like, but rather you and I figure out what you really need for power and price.
You can contact me directly by calling my cell 760-508-4562 8am to 8pm California. If I don't answer it is because I didn't hear the phone ring, try again.
Or you can write to me at strokerengine@hotmail.com or use my comments and questions page Click here.
I only build V8 engines Chevrolet Chrysler Ford Pontiac.
I started out in this field as an apprentice automotive machinist in New Zealand in 1977. I graduated first in my class 1980 and moved to the USA in 1982.
I worked in various machine shops for many years until 2001 when I decided to start building custom high performance engines for those who where looking for something more than the GM crate engine combination, or the Edelbrock heads type motors that were widely sold.
I'm not saying anything against these engines, only that for about the same price I can provide more power because I don't need to add on as much profit to cover my overhead.
I do not keep motors "on the shelf" waiting for an owner. There are too many possible combinations, and I'm yet to build 2 motors exactly the same, except for the line of industrial natural gas and propane V8 truck bus and pump motors I developed.
I'm not a parts store. If you live overseas I can match usually match or beat Summit and Jegs prices, but I'm of most help to you in arranging importation.
If you are in the US I can get you better pricing on cranks and rods and pistons and AFR heads and balanced crank kits, but if you need a carburetor or plug wires my price is about the same as Summit Racing.
The engines I build usually cost a little less than many larger other online companies, but if you are looking for the very lowest price, try ebay.
I like helping people and talking high performance engines. If you write or call I will answer your questions as best I can, but keep in mind I am busy building motors.
Please don't ask me to solve problems with a motor your purchase from another engine builder, that's just not right.

I do promote the use of AFR heads as being the best choice, but I do use many brands like CHI Yates and Kasse. I like Procharger as a great wat to hide a supercharger and Whipple to destroy tires, but also use Vortech and Hampton for GMC Roots style blowers.
I mostly build small and big block Chevys and the newer LS sytle engines.
383s are still the most popular but I can build small block Chevys 427 and 434 when using the Dart SHP block.
Using a Dart block the 590 combination works very well, but it can be pushed up to 660cid if you have the need.I sold the last 772cid monster.
In Ford I do the 302 block as 331 or 347, like everyone else.
With a Windsor the 408 and 418 work very well.
If you want more torque this block will go 427 and 434. If we step up and use a Dart block 467 is about the limit. I made 711Hp at 6400rpm with a Yates Wedge cut head on a 463 Clevor.
The AFR just brought out a 385cc BBC head if you want to build someting massive.
The 460 block works well as a 545 and with the Kaase P51 heads makes an effortless 600hp.
I do Chrysler 440 based motors up to 550cid but recommend 520cid as more re3liable, and I do some Pontiac engines
I build motors with blowers, GMC roots, Screw Compressors and Prochargers.
For examples click below...
I also do 590s and 632 BBC to run on LPG or CNG. My buddy has pulled 75,000lbs with a 632 in a big rig on LPG/propane using Dart 8.1L heads making 880Tq at 2500rpm.
You can phone me in Apple Valley California 8.30am till 8.30 pm on my cell phone number 760-508-4562
I do answer technical questions via email or in the Questions and Comments page
Understanding horsepower and why you must quote RPM. Not that these 2 engines both make 500Hp, but one is clearly more powerful than the other. Find out why on my Questions and Comments Page
I answer all emails if I recieve them. If you do
Clevelands 356 & 393 - Clevors 427, 461 - Windsors 408, 418, 427, 432, 460,
Shortcut to Featured
347 or 408 SAME PRICE $7000 Delivered!
463CID Windsor/Yates 645lbs/ft 711Hp Falcon Motor
437cid Holden Chev Small Block

SHORTCUT TO SMALL BLOCK CHEVY MOTORS

Gen 1 Small blocks 383, 408, 427, 454, Gen 3 LS3, LSX 454, 481
Big Blocks - Chev - Ford - Mopar 427-705
Click Here for details on Australia & Europe
For Overseas Clients I can supply GM Build LS motors
& Mopar Hemis in various combinations
Engines Need Computers
This site is packed with information intended for you to browse through and hopefully learn more about what you are looking for. I show engine combinations and prices to give you an idea of cost and a sense of what is involved to build an engine to various power levels.
MY MISSION STATEMENT




I want to provide the best deals I can on high performance domestic stroker engines.
I enjoy working on high performance engines and believe buying a hot rod engine should be fun.
I will work with you to develop the engine YOU want and can afford.

We use both high dollar top quality American made parts, and also selectively the less expensive imported crankshafts and rods.
You can choose either to build the strongest motor possible, or a less expensive, but still more than strong enough to live a long time.

I provide engines built with the same quality that I would use in my own application.
My philosophy is to put the client first and make money second.

My focus has shifted to suppling engines internationally, as I believe this is where I can provide the greatest savings in cost and service


WARNING




Replacing an engine with a more powerful StrokerEngine may require increasing the strength of related components,such as the transmission, u-joints, driveshaft, differential and axles.

It may also be a good idea to improve the brakes and if you add enough extra power, you may need to stiffen the chassis frame rails.

Traction may become a problem.
Slicks increase stress, where as smoking street tires ease this load on the power train.

Long duration camshafts may require a higher stall torque converter, and high compression ratios will require racing gas or octane boasters.
Be sure you plan your engine combination carefully.

High compression ratios, long duration camshafts high speed torque converters work well when racing, but can just waste gas, and be a pain to drive in stop and go commuting to work traffic.
A modestly powerful engine maybe all you need.